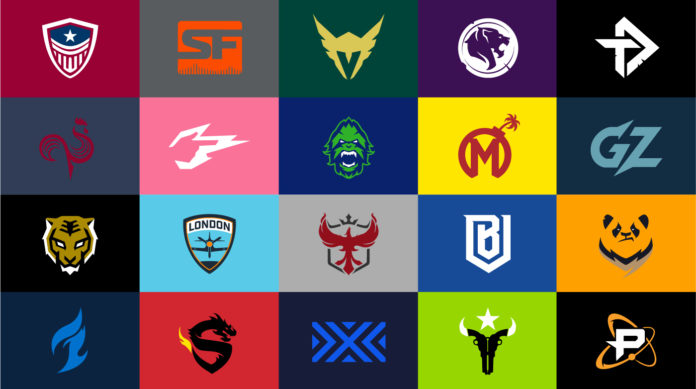 Overwatch League Season 2 after 4 weeks of stage 1 the results are amazing to see. New York is the #1 team in the league and Shanghai Dragons winning matches after spending the whole season 1 winless.
The Overwatch League added 6 new teams for season 2. So they reduce the total matches per stage for teams from 10 to 7. New York won all 7 of their matches. The only team that could tie with 7 wins is Vancouver Titans currently with a record of 6-0. They will have to play against Guangzhou Charge in week 5. Charge needs to win this match in order to make the stage 1 playoffs.
London Spitfire has been a disappointment to their fans after winning season 1's championship. Current record is 3-3. For London to go to the stage 1 playoffs, they will need to will win 4-0 in week 5 against Seoul Dynasty. Guangzhou Charge will need to lose 2 maps as well as Boston Uprising will need to lose 2 or 3 maps.
In talks of the playoff picture, Atlanta Reign should be one of those teams on edge. Atlanta has 2 matches in week 5 and I believe if they truly want to be be in the playoffs without wondering about how other matches play out. They will need to win both matches this weekend. Chengdu Hunters on Saturday and Houston Outlaws on Sunday.
So for matches that could change the playoff picture are wide reaching in week 5. The only matches that wouldn't effect the playoff picture at all are Washington Justice vs Paris Eternal and Washington Justice vs Florida Mayhem. Funny enough that Washington is in both matches right? They could very well become the Dragons of season 2. However, Los Angeles Valiant seems to want that spot as they have gone 0-7 in stage 1. Hopefully they can show us their skills in stage 2 and not become the Dragons of season 2.
Do I recommend betting on any of these overwatch league matches? Not really, I say watch it all play out and then place your bets on the stage 1 playoffs. Things should be really interesting moving forward throughout the season. If you're going to place a bet anyway, the closest to a sure thing that you're going to get is betting on Vancouver Titans against Guangzhou Charge.