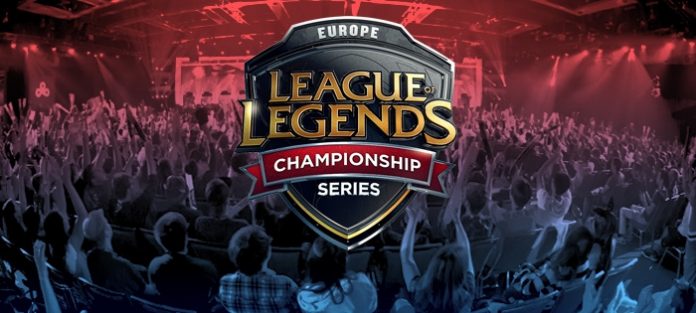 EU LCS week 3 starts on Thursday, February 2nd, 2017 at 11am EST. Today we have betting tips on both matches starting the EULCS week 3. First match is Splyce vs Unicorns of Love out of group B and the second match is Fnatic vs Misfits out of group A.
Splyce vs Unicorns of Love
Record: Splyce 1-1 (2-2), Unicorns of Love 3-0 (6-1)
Time: 11am EST
Pick: Unicorns of Love ML, Splyce +1.5
Unicorns of Love remains undefeated after 3 matches in the first 2 weeks. Including a victory over group B #2 rank H2K. This week group B #3 rank Splyce is the opponent. While I do think this will be a battle of will and strategy, UoL will come out with a 2-1 victory having 3 players (Xerxe – Jungle 6.8 KDA, Samux – ADC and Vizicsacsi – Top 6.4 KDA) in the top 10 KDA of the EU LCS after week 2. If your online bookie offers a spread on this best of 3 match. I recommend taking Splyce +1.5 only if the betting odds are better than Unicorns of Love moneyline. If you're truly a greedy gambler that take both league of legends picks on your bet slip.
Fnatic vs Misfits
Record: Fnatic 1-1 (3-3), Misfits 2-1 (5-3)
Time: 2pm EST
Pick: Misfits ML
The way Misfits have been playing in the first 2 weeks. I don't see Fnatic winning the match. I will take Misfits moneyline, seeing as all 5 Misfits players are in the top 25 KDA ratio. At best, Fnatic could take one game and Misfits will finish of the match 2-1. I can't tell if that would be game 1 or 2, it all depends on if Fnatic gets blue side.
LoL Betting Sites
| Location | Sportsbook | Games | Min. Deposit | Join Now |
| --- | --- | --- | --- | --- |
| USA | Bovada | LoL, Dota2, CS:GO, SC2, Overwatch | $20 | Join Now |
| Canda | Bodog | LoL, Dota2, CS:GO, SC2, Overwatch | $20 | Join Now |
| UK/EU/AU | Bet365 | LoL, Dota2, CS:GO, SC2, Overwatch, HotS | $10 | Join Now |
| Bitcoin | Nitrogen Sports | LoL, Dota2, CS:GO, SC2, Overwatch, HotS, WoT | ฿0.001 | Join Now |
| Deposit Bonus | Sportsbook | Games | Min. Deposit | Join Now |