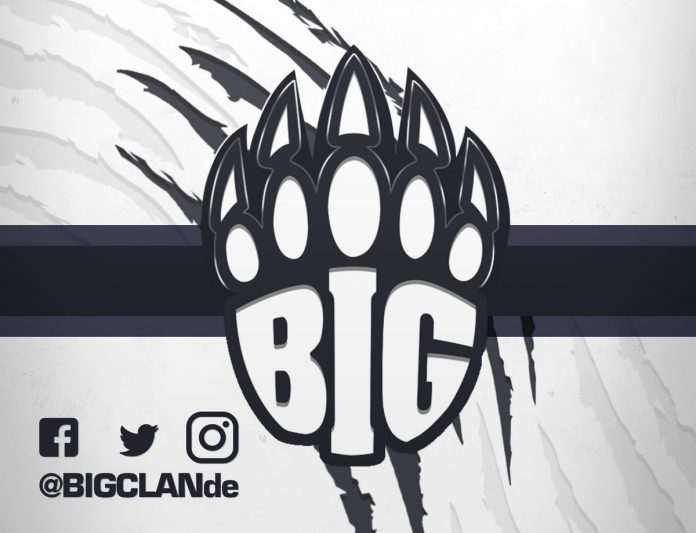 NRG Esports released the german players Fatih "gob b" Dayik, Nikola "LEGIJA" Ninić, and Johannes "tabseN" Wodarz to build a csgo team with players only from North America. The players were free agents and many were wondering which team they would end up playing for or if they even wanted to keep playing at the pro level.
Today the 3 german players announced that they are back in the german csgo esports scene and created their own team called BIG. After returning to Germany from North America, the trio bought 2 players out of their contracts; Johannes "nex" Maget from mousesports and Kevin "keev" Bartholomäus from ALTERNATE.
CS:GO Team ROSTER – BIG
Fatih "gob b" Dayik
Nikola "LEGIJA" Ninić
Johannes "tabseN" Wodarz
Johannes "nex" Maget
Kevin "keev" Bartholomäus
The following quote was published on the BIG facebook page.
"After our 1-year stint with NRG in North America, Johannes (tabseN), Niko (Legija) and myself have decided to return to Germany and together create a German team that we've been dreaming about. We've always had this roster constellation in mind, that's why we decided to pay the buyout for Joe (nex) from mousesports and Kevin (keev) from ALTERNATE. We would like to thank both organisations for a fair buyout offer and a fast communication. Our next upcoming match will be against mousesports (DH Las Vegas qualifier). For now we'll be focussing on playing and adjust to the new situation and of course we have some great give-aways planned for you guys. We will be posting regular updates in the coming weeks! For all business related inqueries: business.bigclan@gmail.com"
BIG secured a spot against mousesports in the opening round of the closed qualifier for DreamHack Masters Las Vegas, on January 9th, 2017. The team has yet to launch a website, however, BIG has the following social media pages; Twitter, Facebook, and Instagram.
What are your thoughts on BIG's roster? and Do you think they will make the top 25 csgo teams in 2017?