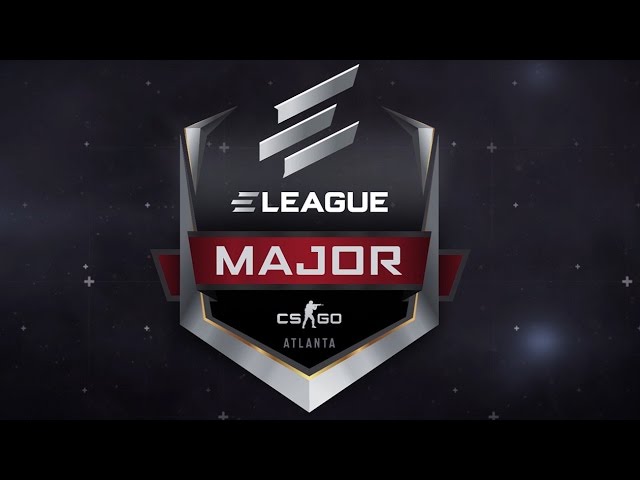 Eleague Major is the first major of 2017. Group stages showed us how crazy csgo can be. For example, all of the online bookies had Astralis as the favorite to win the major but on day 1 they got steam-rolled by GODSENT 16-6 on Train or the crazy match between Liquid and EnVyUs that went triple overtime on Cache. That all happen on day 1! The 3 days that followed gave us happy moments of seeing Virtus Pro and Navi being the first two teams to make it into the playoffs. Then we felt heartbreak as Hellraisers and Flipsid3 being the first two teams out of the major.
Overall you never know who will win on a given map. Day 4 gave us everything from sadness to joy as we see some of our favorite teams go home and others make it to the playoffs. Personally, I am an Optic fan and it was hard to watch them lose 16-8 against GODSENT. SK  and Astralis match went into overtime after SK Gaming blew a leader in the second half but won in overtime to make the playoffs.
Below is a list of teams that were eliminated and the teams that made it to the playoffs as well as what day they made the playoffs or were eliminated.
Playoff Teams
Virtus Pro (Day 3)
Navi (Day 3)
Fnatic (Day 4)
SK Gaming (Day 4)
Gambit Gaming (Day 4)
North (Day 4)
Faze Clan (Day 4)
Astralis (Day 4)
Eliminated Teams
Hellraisers (Day 3)
Flipsid3 (Day 3)
G2 Esports (Day 4)
Mousesports (Day 4)
Optic (Day 4)
GODSENT (Day 4)
Team EnVyUs (Day 4)
Team Liquid (Day 4)
Eleague Major 2017: Most Impressive Team
The most impressive team in the group stage was Navi. Here are the scores of all 3 games Niva played; 16-3 against Mousesports, 16-6 against EnVyUs, and 16-3 against SK Gaming. There wasn't a moment where you thought the other team might have a chance to comeback. In 3 games, Navi only lost 12 rounds. Going into the Eleague Major playoffs, Navi will be the team to watch out for.
Eleague Major 2017: Most Disappointing Team
The most disappointing team of the group stage has to be Hellraisers. Yes, on most people rankings for this tournament Hellraisers ranked around 14 out the 16 teams. However, they are known to bring an upset against favorited teams. This time Hellraisers went 3 and out. Here are the 3 games Hellraisers lost; 16-7 against SK Gaming, 16-7 against Mousesports, 19-15 against North. Hellraisers were having a problem getting past 7 rounds and then they play North, a team that has been struggling to pull off a victory. Hellraisers fall short in overtime to North, a team that many didn't expect much from this major.
Eleague Major 2017: Last Team To Make Playoffs
Astralis was the favorite to win going into this major. However, the most surprising outcome was Astralis being the last team to make it into the playoffs. Honestly, I can't believe they are the last to make it like I can't believe Optic Gaming didn't make it into the playoffs. I guess nobody could have predicted that Astralis would have to play 5 games in order to make the playoffs vs only playing 3 games like Virtus Pro and Navi.
Eleague Major 2017: Betting Sites
Throughout the eleague major qualifier and the first day of group-stage, I did recaps, betting tips, and where to bet online for real money. The main sites I recommend are in the sidebar on the left. However, none of those betting sites offered live betting action nor specialize in cybersport bets.
Bet.gg offers live betting which means the odds change after every round for you to bet on who will win the match. I wish I found this site sooner for you guys to enjoy. Here are the following countries not accepted; France, Great Britain, Italy, Iran, North Korea, Spain, Sudan, Syria, and United States of America. Sadly, I am in one of the countries not accepted.
While I was looking through the website I noticed their best odds are Dota 2, just check out the page http://www.gg.bet/en/dota2/, and I found something most esports fans would love to know. Betting on your favorite team will earn them some money if they win you the bet. 1% of every winning bet on your favorite goes to them at the end of each month. That is just crazy. By the way, for those of you that can use this csgo betting site, please bet on Optic Gaming for me in the next tournament.