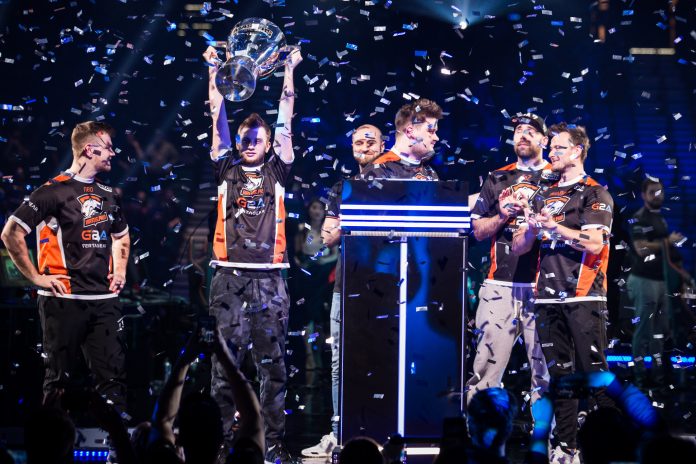 DreamHack Masters Las Vegas 2017 was an amazing event. $450,000 prize pool with 16 teams hunting for $200,000 first place prize. I knew things were going to get interesting. It was no surprise to me seeing Astralis, Gambit, SK Gaming, and Mousesports being the first 4 teams into the playoffs.
Although, I was rooting for Optic, Fnatic, Cloud9, and Na'Vi to be the first teams to make it out of group stage. However, in the world of csgo you never know what's going to happen at a tournament. The last 4 teams to make it into playoffs were North, Virtus.Pro, NiP, and Na'Vi.
Seeing my favorite team Optic not make it out of group stage was hard. Then Cloud9 was NA's last chance to see a team make it out of group stage only to be disappointed. No NA csgo team made it into the playoffs this tournament. Who to cheer for once your region is out of the event? I picked SK Gaming to cheer for because of their raw skill. You just can't count out those Brazilians.
The 4 teams to make it out of the quarterfinals were SK Gaming, North, Astralis, and Virtus.Pro. What's so interesting about the quarterfinals is the fact that all 4 teams won their best of 3 by winning 2-0. Not a single team lost a map.
The semifinals would have us all on the edge of our seats. Not because of the SK Gaming 2-0 victory over North. But the matchup between Astralis and Virtus.Pro since both teams were in the grand final of the eleague major. This time around Astralis would fall short against Virtus.Pro losing 2-1.
The dreamhack masters 2017 las vegas grand finals was SK Gaming vs Virtus.Pro and they would not disappoint. SK Gaming won on cobblestone 16-8 for the first map, then Virtus.Pro fought hard and won 16-11 on train to force a game 3. Map 3 would be on mirage and a crazy close match is what had us all on the edge of our seats. In the end, Virtus.Pro 16-13 victory over SK Gaming made them DreamHack Masters Las Vegas 2017 Champions!