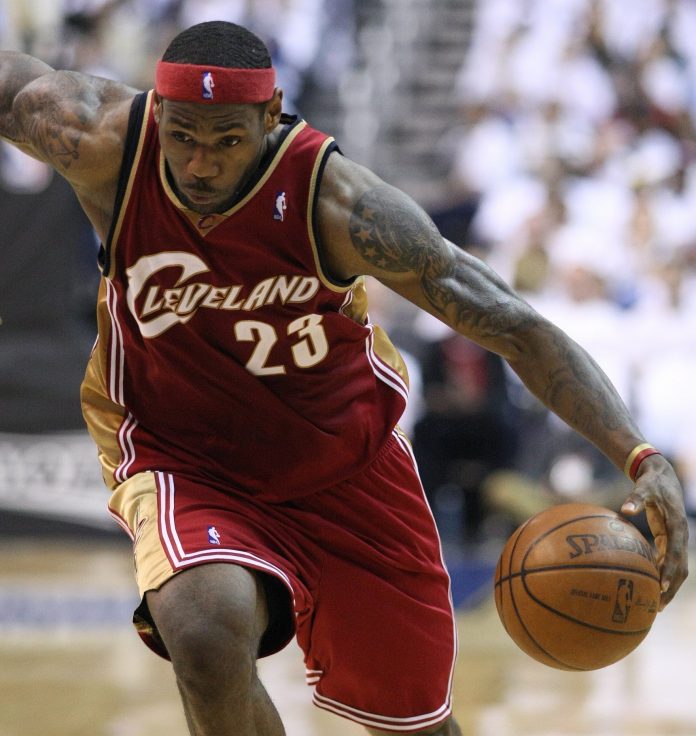 Normally I just tweet my NBA picks but I thought it would be better to post articles on my picks and why I picked them so I have a better idea why I did what I did. I guess it also help random people on the internet like yourself to decide if you want to follow along with my daily NBA betting.
My last NBA pick on twitter was Boston Celtics -1 at -110 odds with a $5 bet. That was an easy victory for $9.55 because they were playing Orlando Magic who was playing their second game in 2 days. Magic haven't been playing well this season so playing hard the previous night. Celtics had an easy game that night.
I have place 3 bets for tonight's NBA basketball games. All 3 picks should be an easy victory so I added a 3 team parlay just to make things interesting. I also added a 3 team x point teaser bet to hedge the parlay bet just in case one of the teams fail me and screw up the parlay bet.
Miami Heat at Cleveland Cavaliers
Arena: Quicken Loans Arena, Cleveland, Ohio
Date: Dec. 9th, 2016 7:30pm EST
TV: Fox Sports Ohio – Cleveland, Fox Sports Sun
Radio: WTAM 1100, 100.7 WMMS, 87.7 FM (ESP), 790 The Ticket, S: WAQI 710 AM
Twitter Hashtags: #MIAvsCLE, #Cavs
Miami heat vs Cleveland Cavaliers Betting Odds
Miami: spread +12 (-110)
Cleveland: spread -12 (-110)
Odds provided by Bovada.lv
Pick: $5 on Cleveland Cavaliers -12 at -110 odds.
Reason to bet on Cavaliers: Lebron James playing against Miami Heat for the first time this season. I expect Cleveland and Lebron to truly put on a show since many Heat fans still have love for King James. Given Miami is still in their rebuild phase, I expect Cavaliers to win by at least 15 to 20 points. Only one thing give me pause and that's J.R. Smith is a maybe for tonight's game.
---
Indiana Pacers at Dallas Mavericks
Arena: American Airlines Center, Dallas, Texas
Date: Dec. 9th, 2016 8:30pm EST
TV: Fox Sports Southwest – Dallas, Fox Sports Indiana
Radio: 103.3 ESPN, 1070 The Fan
Twitter Hashtags: #Pacers, #MFFL
Indiana Pacers vs Dallas Mavericks Betting Odds
Indiana: spread -4.5 (-115)
Dallas: spread +4.5 (-105)
Odds provided by Bovada.lv
Pick: $5 on Indiana Pacers -4.5 at -115 odds.
Reason to bet on Pacers: Besides the Mavericks being one of the worst teams in the NBA. I do believe Indiana will win this game. Pacers lead the NBA in forced turnovers with 16.5 per
game and fifth in free throw percentage.
---
Phoenix Suns at Los Angeles Lakers
Arena: Staples Center, Los Angeles, California
Date: Dec. 9th, 2016 10:30pm EST
TV: ESPN
Radio: 710 AM ESPN, 1330 AM ESPN DEPORTES, Arizona Sports 98.7FM, KSUN 1400AM (ES)
Twitter Hashtags: #GoLakers, #WeArePHX
Phoenix Suns vs Los Angeles Lakers Betting Odds
Phoenix: spread +2 (-115)
Los Angeles: spread -2 (-105)
Odds provided by Bovada.lv
Pick: $5 on Los Angeles Lakers -2 at -105 odds.
Reason to bet on Lakers: Just a heads up, I am a huge Lakers fan. I have been a fan since I was 6 years old. However, I have been known to bet against them if I feel they're going to lose the game. This is not one of those games. Suns are having a bad season and they're on the road. LA should be able to win this game by 5-10 points. So betting lakers against the spread should be a fairly safe bet.
---
Tonight's NBA Picks
$5 on -12 Cleveland Cavaliers at -110 odds.
$5 on -4.5 Indiana Pacers at -110 odds.
$5 on -2 Los Angeles Lakers at -105 odds.
$5 on 3 team parlay at +597 odds.
$5 on 3 team 5 point teaser at +150 odds.
By all means, if you agree or disagree with my NBA picks. Please comment below the bet you made or any questions you have. I would be more than happy to answer them.